I had an amazing weekend in LA...driving through the night, arriving at a strange art deco jewish deli/diner, staying first at a hotel, then at smash and richard's apt, shopping in hollywood, going to das bunker, meeting cool new people, learning how to play video games, eating the amazing gourmet cooking of chef smashie, etc...the list goes on. i learned a few things along the way as well:
#1
-I don't like matza ball soup;
#2
-there is a gremlin that lives in loki's car, sabotaging the gas milage and tearing off parts,
#3
-lame song lyrics only sound good when sung in german;
#4
-don't even try to beat richard at first person shooter games because it's futile;
#5
-if you act like you're totally broke (who's acting?) the shops on hollywood do not have fixed prices...there were more lessons to the weekend, but those are the ones that stuck.
anyway, it was fun...here are some of the pix: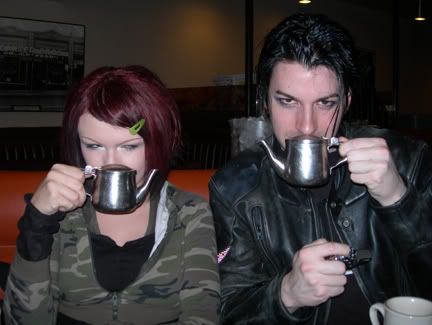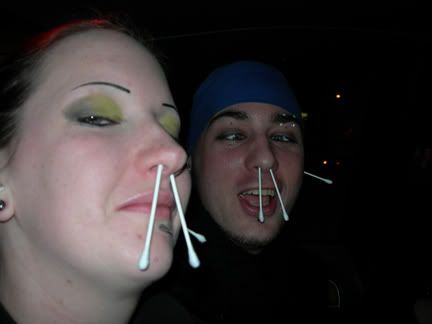 state:
content